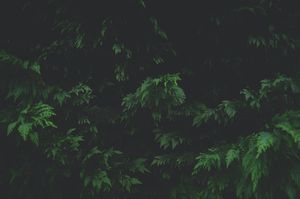 Thank you Evergreens for all of your support and love shared. Together we will make the greatest difference in this world. And most importantly we will spread the message "The Darkness Tells Lies" to all who yet to know the light. Life is meant to be lived so lets live it out together. xo.
Single OUT NOW on all platforms!
If you've ever been rejected, it just means you've been selected. Selected for greater. You're the chosen one. My single "Rejected" is out on ALL platforms! Stream it if you've been rejected.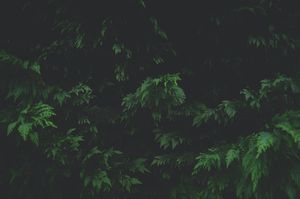 Asher Evergreen, is a music artist specializing in a mix of  
Alternative soul, Pop, Trap and Indie sounds. Most people have described her as having no genre at all.  
With music as a tool, Asher Evergreen aims at creating a world all together. With a fusion of music, she's been able to create something quite spectacular. She has been singing for many years, it all started when her mom got a Barbie karaoke machine  
for her during her 5th Birthday. Music for her has not only become a way out of the many trials she endured growing up, but it is also a passion, a foundation upon which her world has been built and revolves. 
Creating music has made her free, and she tirelessly seeks to  
bring as many people as she possibly can into that sheer enjoyment through her music. As a suicide survivor, her music and creative expressions have been fueled by this feeling as a means to help a lot of other people who are suffering and struggling with their mental health. Asher Evergreen hopes to bring as well as share love and light to people who survived or are  
struggling with suicide.  
In this time, she has released her single ("Rejected"), and her debut album ("The Darkness Tells Lies") is on the way.  
With an artistic look that involves a bruised eye, angel wings, and color Green you can't help but wonder what this all means. Well the bruised eye represents her past, the angel wings represent what brought her out of that dark past and the color green represents life and growth. Just like her name "Evergreen," she represents the heavenly gift of Life. Asher also has an evergreen team which includes The Evergreen Brothers, The Evergreen Twins and an angel. Together they fight to make a difference.  
Asher Evergreen was able to delve into what was once known as sparsely populated music in a bid to change the world, create truly inspiring songs, and reach a unique audience while sharing her message seamlessly and in the most enjoyable fashion. Her famous quotes are "The Darkness Tells Lies" & "It's not just about entertaining the crowd to me, it's about bringing them into my world, & visiting theirs".